If you like Sailing, cruising, racing, boating on Pittwater, you should think about Palm Beach Yacht Club. At Palm Beach Yacht Club, on Pittwater, you can sail, cruise, and race with friends. Plus you have access to Club Casual Moorings. All this for only $295 pa for full family membership.
ANNUAL PBYC DINNER – Saturday 29th April 2017 – Click here
2016 ANNUAL DINNER PHOTOS – Click Here 
RACING PROGRAM 2016-17 - Click Here
CLUB CALENDAR 2016-17 – Click Here
 PBYC Easter Cruise

Now that summer has drawn to a close it is time to enjoy the beautiful autumn weather.
Easter is only two weeks away and it looks like a great opportunity to enjoy the beautiful waters of the river. Looking at  gathering on Easter Saturday (15 April) and enjoying 2-3 nights away.
Please advise on 0414 351 642 if you would like to attend.
Fair Winds, Jim
PBYC NEW YEAR CRUISE 2017

Addiction & Frangipani make the trip to Newcastle and Broughton Island on the New Year Cruise.
Photos on our Group Facebook page.
NOTES ON SAFE ROUNDING OF LION ISLAND – Click Here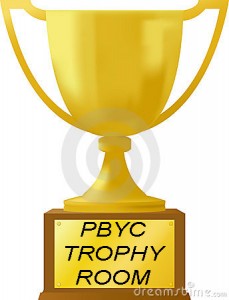 UPCOMING EVENTS - Summary

| DATE | EVENT | TIME |
| --- | --- | --- |
| Easter | Cruise | TBA |
| Sunday 23rd April | Lady and Junior Skipper Race | 12:00 |
| Saturday 29th April | PBYC Annual Dinner | 18:00 |
| Sunday 21st May | Morse Controls Race | 12:00 |
| Sunday 18th June | Great Wackers Race | 12:00 |
| Sunday 16th July | Lion Island Challenge Cup | 12:00 |
| Sunday 20th Aug | Ice Breakers Race | 12:00 |