The Club was formed in 1984 with the aim of providing racing, cruising and social activities to extend the enjoyment of owning a yacht in beautiful Pittwater.
If you like Sailing, cruising, racing, boating on Pittwater, you should think about Palm Beach Yacht Club. If you own a boat or want to crew and learn how to sail with friendly people call Palm Beach Yacht Club. At Palm Beach Yacht Club, on Pittwater, you can sail, cruise, and race with friends. Plus you have access to Club Casual Moorings. All this for only $390 pa for full family membership, or less if you don't want to race.
Our emphasis is on members having the opportunity to participate in activities for the whole family while providing the chance for everyone to relax and enjoy friendly racing and cruising.The spirit of the Club is based on members getting to know one another and participating in activities in a manner that enhances the enjoyment for everyone.  We don't have a club house so our annual fees are very low.  Our emphasis is on using our boats not maintaining a building.
PLANNED   EASTER   CRUISE  CANCELLED

Due to a lack of interest, the planned cruise to the Harbour for Easter has been cancelled.
Instead we will be enjoying a few days around Pittwater and the Hawkesbury.
If you want to catch up over the Easter Break, please SMS Jim on 0414 351 642 and I will keep you updated on our location so you can join in.
FAIR WINDS !
TWILIGHT HANDICAPS for PURSUIT Races 2014-15 – Click Here
RACING PROGRAM 2014-15 – Click Here
CLUB CALENDAR 2014-15 – Click Here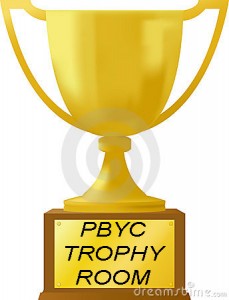 UPCOMING EVENTS - Summary

| DATE | EVENT | TIME |
| --- | --- | --- |
| Sun 19th April 2015 | WINTER RACE 1 - Lady Skipper | POSTPONED |
| Sat 9th May 2015 | ANNUAL CLUB DINNER | 18:30 |
| Sun 17th May 2015 | WINTER RACE 2 - Morse controls | 12 noon |
| Sun 14th June 2015 | WINTER RACE 3 - Great Wackers | 12 noon |
| Sun 28th June 2015 | WINTER RACE 4 - Lion Is. Challenge | 12 noon |
| Sun 19th July 2015 | WINTER RACE 5 - Ice Breakers | 12 noon |
| Sun 16th Aug 2015 | WINTER RACE 6 - Junior Skipper (16yrs max.) | 12 noon |