If you like Sailing, cruising, racing, boating on Pittwater, you should think about Palm Beach Yacht Club. At Palm Beach Yacht Club, on Pittwater, you can sail, cruise, and race with friends. Plus you have access to Club Casual Moorings. All this for only $290 pa for full family membership.
ANNUAL PBYC DINNER Click – SLIDE SHOW or PICTURES
 TWILIGHT HANDICAPS for PURSUIT Races 2015-16 – TBA
RACING PROGRAM 2015-16 – Click Here
CLUB CALENDAR 2015-16 – Click Here
2015 SPRING CRUISE

Now that Spring is in the air it is time to get out and enjoy a weekend away !      To mark the start of the 2015-16 Season we will have a Cruise on the October Long Weekend from 3-5 October.                 The plan is to meet up at Refuge Bay on Saturday 3rd October and enjoy a night or two on the river.  Let me know if you intend joining in so I can SMS the intended timing to you.
This will also give an opportunity to discuss the proposed New Year trip to either North to Broughton Island or South to Jervis Bay.
FAIR WINDS – Jim (0414 351 642)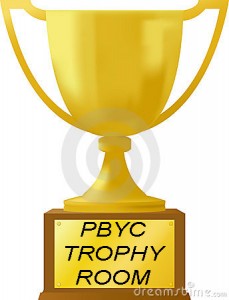 UPCOMING EVENTS - Summary

| DATE | EVENT | TIME |
| --- | --- | --- |
| Sun 6th Sep 2015 | RMYC Whitworths Race | |
| Sat 12th Sep 2015 | SAFETY CHECKS | Various |
| Sun 13th Sep 2015 | ASC Race | |
| Sun 20th Sep 2015 | CODMAC Spring Sprit Series | 12 noon |
| Sun 27th Sep 2015 | Rally & Raft ( Barbie at Basin) | 12 noon |
| Sat 3 - Sun 4 Oct 15 | CRUISE | |
| Sun 11th Oct 2015 | RMYC & ASC Race | |
| Fri 16th Oct 2015 | Handicap Twilight | 18:00 |
| Sun 18th Oct 2015 | ESTUARY 1 - Olympic Course | 13:00 |
| Fri 23rd Oct 2015 | Twilight - Traditional Start | 18:00 |
| Fri 30th Oct 2015 | Handicap Twilight | 18:00 |
| Sun 1st Nov 2015 | RMYC Whitworths Race | |
| Fri 6th Nov 2015 | Twilight - Traditional Start | 18:00 |
| Sat 7th Nov 2015 | Broken Bay Interclub Challenge | |
| Sun 8th Nov 2015 | ASC Race | |
| Fri 13th Nov 2015 | Handicap Twilight | 18:00 |
| Sun 15th Nov 2015 | ESTUARY 2 - Lion Island Plate | 13:00 |
| Fri 20th Nov 2015 | Twilight - Traditional Start | 18:00 |
| Fri 27th Nov 2015 | Handicap Twilight | 18:00 |
| Sun 29th Nov 2015 | PBYC Annual BBQ | 12 Noon |