If you like Sailing, cruising, racing, boating on Pittwater, you should think about Palm Beach Yacht Club. At Palm Beach Yacht Club, on Pittwater, you can sail, cruise, and race with friends. Plus you have access to Club Casual Moorings. All this for only $295 pa for full family Boat Owner Membership and $70 pa for individual Associate Membership.
2017-18 HANDICAP TWILIGHT RACE START TIMES – Click Here
REVISED RACING PROGRAM 2017-18 - Click Here
CLUB CALENDAR 2017-18 – Click Here
 PBYC AUSTRALIA DAY WEEKEND CRUISE 
Fellow Cruisers,  Since Australia Day falls on a Friday this year, it is the plan to have a weekend away following the Handicap Twilight Race.
Some members will be participating in the Australia Day Regatta on Pittwatere during the day.  After sailing Friday evening, we will look to a raft up in either Towlers Bay or the Basin (depending on the wind direction).      Saturday will probably see us heading up the river – maybe to Pinta Bay.         Sunday will be a relaxing run back to Mother Pittwater, with a possible stop at Patonga for a Fish & Chips lunch.
If you wish to join in any part of the trip please let Jim know on 0414 351 642 to be included on the daily text updating location and plans for the group for that day.
FAIR WINDS
PBYC ANNUAL DINNER 2017 – Photos
NOTES ON SAFE ROUNDING OF LION ISLAND – Click Here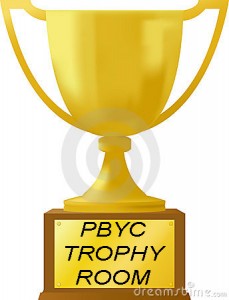 UPCOMING EVENTS - Summary

| DATE | EVENT | TIME |
| --- | --- | --- |
| Fri 19 Jan | Twilight Race 6 | 18:00 |
| Sun 21 Jan | Estuary Series - Summer Endurance Race | 13:00 |
| Fri 26 Jan | Australia Day Regatta | TBA |
| Fri 26 Jan | Handicap Twilight Race | 18:00 |
| Fri 2 Feb | Twilight Race 7 | 18:00 |
| Sun 4 Feb | Estuary Series - Lamoore Trophy | 13:00 |
| Fri 10 Feb | Handicap Twilight Race | 18:00 |
| Sat 11 Feb | BBIC Race 3 - Brooklyn Bash | 11:00 |
| Fri 16 Feb | Twilight Race 8 | 18:00 |
| Sun 18 Feb | Estuary Series - Hood Sailmakers Trophy | 13:00 |
| Fri 23 Feb | Handicap Twilight Race | 18:00 |