The Club was formed in 1984 with the aim of providing racing, cruising and social activities to extend the enjoyment of owning a yacht in beautiful Pittwater.
If you like Sailing, cruising, racing, boating on Pittwater, you should think about Palm Beach Yacht Club. If you own a boat or want to crew and learn how to sail with friendly people call Palm Beach Yacht Club. At Palm Beach Yacht Club, on Pittwater, you can sail, cruise, and race with friends. Plus you have access to Club Casual Moorings. All this for only $390 pa for full family membership, or less if you don't want to race.
Our emphasis is on members having the opportunity to participate in activities for the whole family while providing the chance for everyone to relax and enjoy friendly racing and cruising.The spirit of the Club is based on members getting to know one another and participating in activities in a manner that enhances the enjoyment for everyone.  We don't have a club house so our annual fees are very low.  Our emphasis is on using our boats not maintaining a building.
UPDATE – Re-RUN OF GONSALVES RACE     (Not LI Plate)



Mark Sunday 29 March 2015 in your diary for a re-run of The Gonsalves Race from  15th March (this was another race that was Postponed due to severe weather)

Start Time is 13:00   Course is Start – OA – OB – Finish
Note that OA & OB are virtual marks in our Sailing Instructions,  but there is a small indicator mark consisting of a foam float with an vertical orange staff through the centre and possibly the remmnants of a signal flag attached. Kindly make the effort to round this mark when you have located it.
This will be the last of the Summer Estuary Series Events so be there to fly your spinnakers !!
PLANNED   EASTER   CRUISE

For Easter 2015 the Club Cruising Division  is proposing a rally to Sydney Harbour.
Basic plan is to meet up on Good Friday afternoon/evening on the Club mooring in the Basin or Towlers Bay (depending on prevailing winds).
We can then head down to Sydney Harbour on Easter Saturday and spend a couple of days exploring the Harbour before heading back to Mother Pittwater. This all depends on favourable winds to make the trip smooth.
Please indicate your interest for any or all of this program.
If you are planning to join in for any part of this trip, please SMS Jim on 0414 351 642 and I will keep you updated on our location so you can join in.
FAIR WINDS !
TWILIGHT HANDICAPS for PURSUIT Races 2014-15 – Click Here
RACING PROGRAM 2014-15 – Click Here
CLUB CALENDAR 2014-15 – Click Here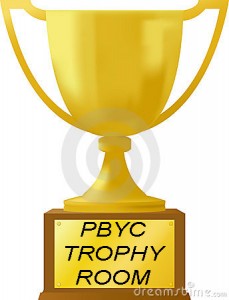 UPCOMING EVENTS - Summary

| DATE | EVENT | TIME |
| --- | --- | --- |
| Fri 20th Feb 2015 | Club Palm Beach TWILIGHT 9 | 18:00 |
| Sun 22nd Feb 2015 | ESTUARY 6 - Dictator Trophy | Noon |
| Fri 27th Feb 2015 | Handicap Pursuit Race 9 | 18:00 |
| Fri 6th Mar 2015 | Club Palm Beach TWILIGHT 10 | 18:00 |
| Fri 13th Mar 2015 | Handicap Pursuit Race 10 | 18:00 |
| Sun 15th Mar 2015 | ESTUARY 7 - Gonsalves Trophy | 13:00 |
| Fri 20th Mar 2015 | Club Palm Beach TWILIGHT 11 | 18:00 |
| Fri 27th Mar 2015 | Handicap Pursuit Race 11 | 18:00 |