If you like Sailing, cruising, racing, boating on Pittwater, you should think about Palm Beach Yacht Club. At Palm Beach Yacht Club, on Pittwater, you can sail, cruise, and race with friends. Plus you have access to Club Casual Moorings. All this for only $290 pa for full family membership.
ANNUAL PBYC DINNER Click – SLIDE SHOW or PICTURES
TWILIGHT HANDICAPS for PURSUIT Races 2015-16 – Click Here
RACING PROGRAM 2015-16 – Click Here
CLUB CALENDAR 2015-16 – Click Here
 NOTES ON SAFE ROUNDING OF LION ISLAND – Click Here
 EASTER CRUISE 2016

Once again Easter is an early one (25-28 March) so the weather should still be warm and ideal for a few days away.     Looking at an Estuary cruise but may also try for a quick trip to the Harbour if weather conditions are suited and there is some interest.
Let me know what you would like to do.
FAIR WINDS – Jim (0414 351642)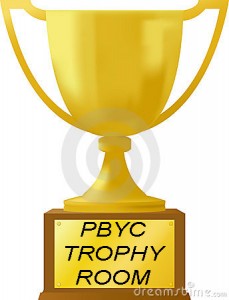 UPCOMING EVENTS - Summary

| DATE | EVENT | TIME |
| --- | --- | --- |
| Fri 5th Feb 2016 | TWILIGHT - Traditional Start | 18:00 |
| Fri 12th Feb 2016 | TWILIGHT - Handicap | 18:00 |
| Fri 19th Feb 2016 | TWILIGHT - Traditional Start | 18:00 |
| Sun 21st Feb 2016 | ESTUARY - Hood Sailmakers Trophy | 13:00 |
| Fri 26th Feb 2016 | TWILIGHT - Handicap | 18:00 |
| Fri 4th Mar 2016 | TWILIGHT - Traditional Start | 18:00 |
| Fri 11th Mar 2016 | TWILIGHT - Handicap | 18:00 |
| Fri 18th Mar 2016 | TWILIGHT - Traditional Start | 18:00 |
| Sun 20th Mar 2016 | ESTUARY - Gonsalves Trophy | 13:00 |