If you like Sailing, cruising, racing, boating on Pittwater, you should think about Palm Beach Yacht Club. At Palm Beach Yacht Club, on Pittwater, you can sail, cruise, and race with friends. Plus you have access to Club Casual Moorings. All this for only $295 pa for full family membership.
ANNUAL PBYC DINNER – 2016 PHOTOS – click here 
NEW RACING PROGRAM 2016-17 - Click Here
NEW CLUB CALENDAR 2016-17 – Click Here
 PBYC CRUISING PROGRAM
The October long weekend traditionally marks the beginning of the Summer Cruising Season.   To celebrate the 2016-17 Season there will be a cruise down to Sydney Harbour over the holiday weekend. Plan is to sail/motor down on Saturday, enjoy a lazy Sunday tucked up somewhere special then head back to Pittwater on Monday. We will meet off the Palm Beach Pile at 11:00 on Saturday 1st October.    So far 4 boats have expressed their intention to make the trip. Please advise if you would like to join in.
FAIR WINDS, Jim Gordon
IMPORTANT MESSAGE TO ALL BOAT MEMBERS:
It's safety Audit time for the new season. If your boat has already been audited (or will be audited) by another yacht club would you please send a copy of that audit to PBYC for our records, or direct to Jim Gordon. If you require a safety audit from PBYC please contact Jim direct to arrange the audit.
Many thanks, PBYC Committee.
NOTES ON SAFE ROUNDING OF LION ISLAND – Click Here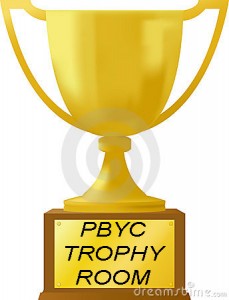 UPCOMING EVENTS - Summary

| DATE | EVENT | TIME |
| --- | --- | --- |
| TBA - Postponed | Codmac Spring Sprint Series | 12:00 |
| Sat 1st and Sun 2nd Oct | Cruise | TBA |
| Fri 14th Oct | Twilight Handicap Pursuit | 18:00 |
| Sun 16th Oct | Olympic Race | 13:00 |
| Fri 21st Oct | Twilight Series | 18:00 |